How to Add Attachments to Calendar Events in Mountain Lion
Bottom line: Looks like Mountain Lion has resurrected the ability to put attachments in calendar events — and they sync to iOS!
Here are a few screenshots for proof. Seems like a really nice way to add PDF documents with confirmation numbers or copies of entrance tickets to events and have them available on your mobile device when the time arrives. Sweet!
Adding an attachment to the event on my Mac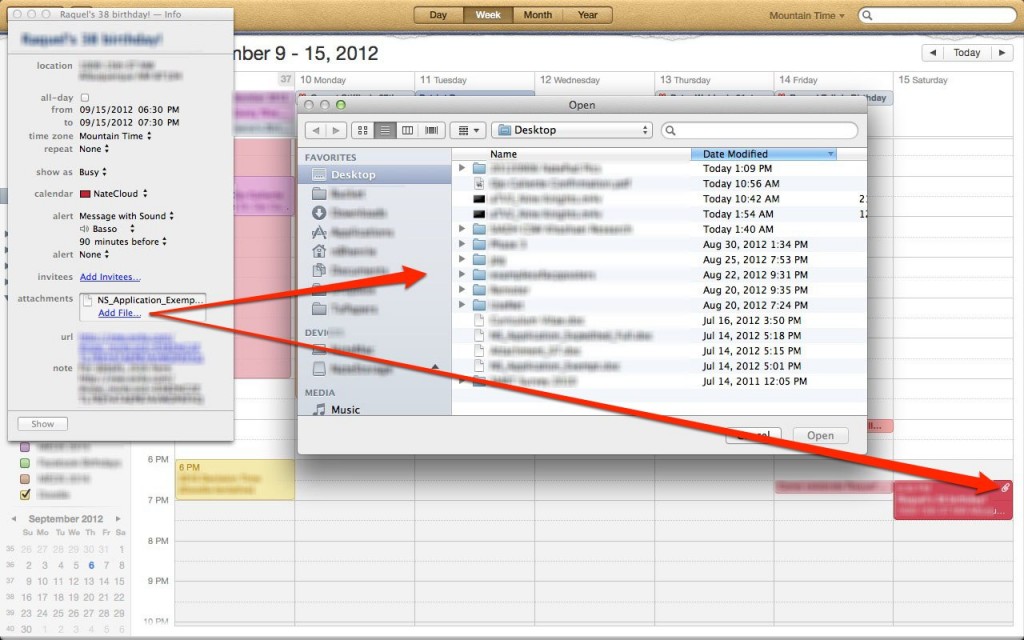 The attachment syncs to my iPad