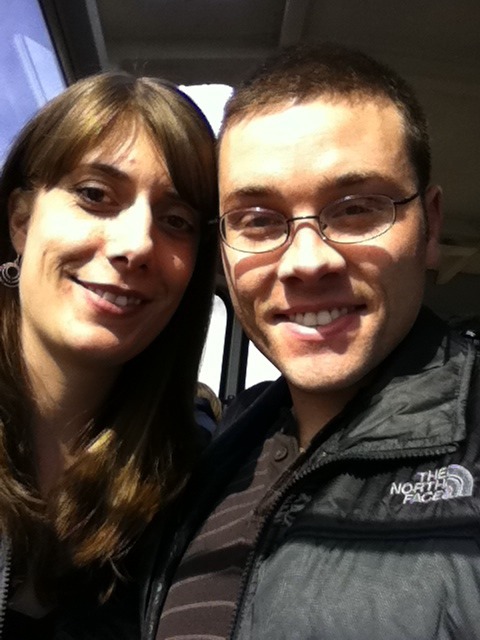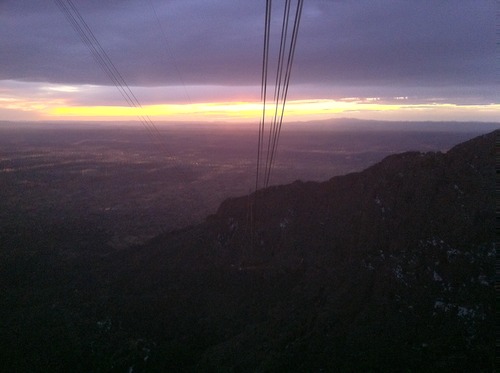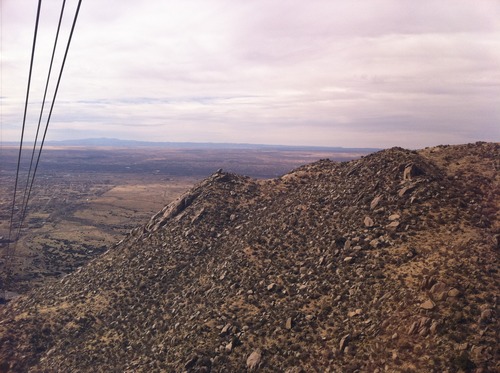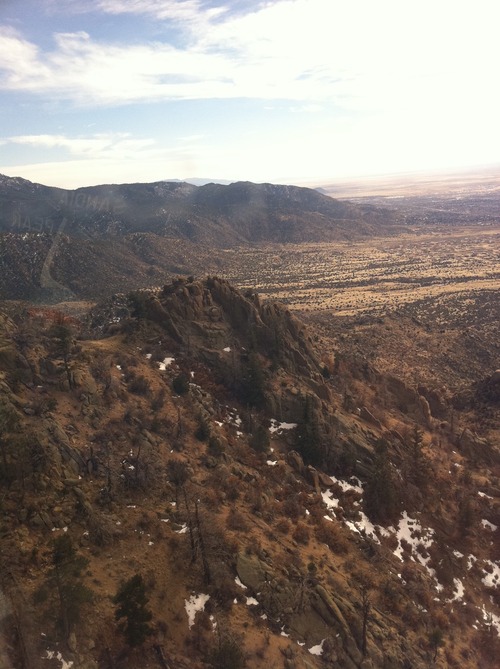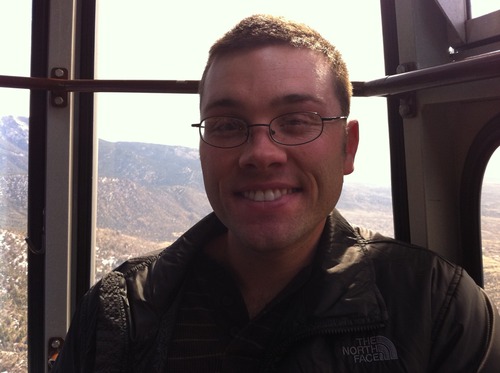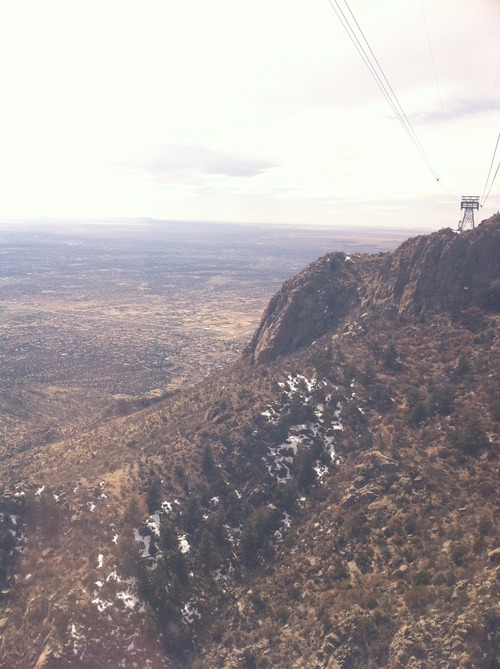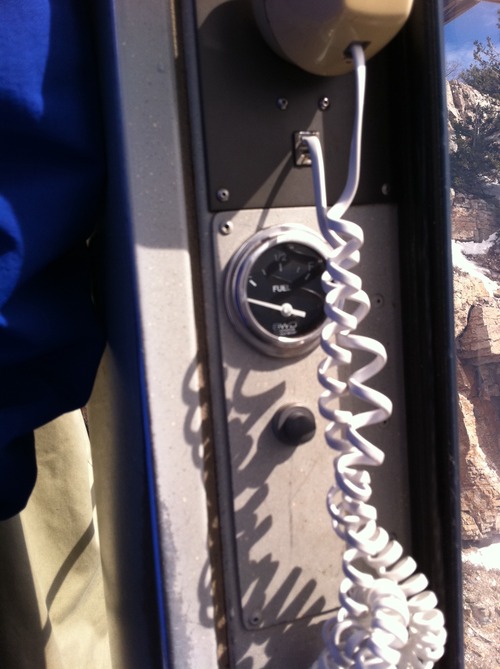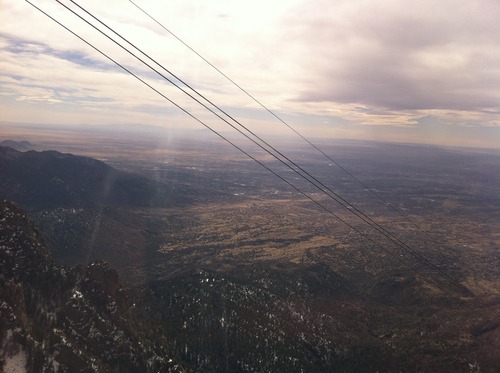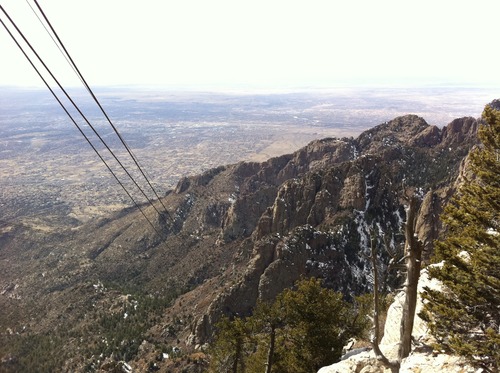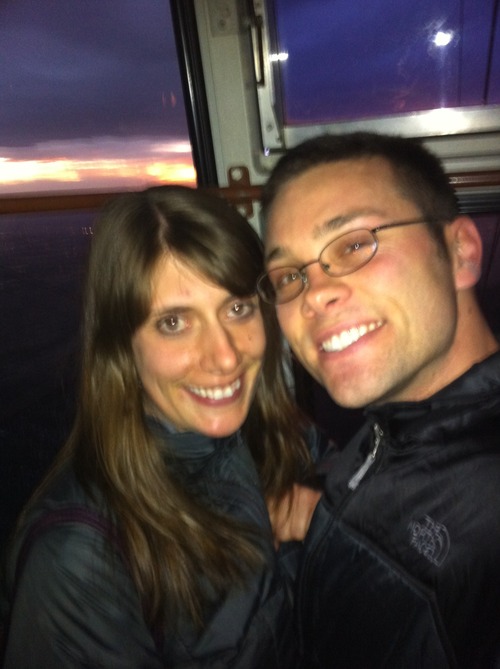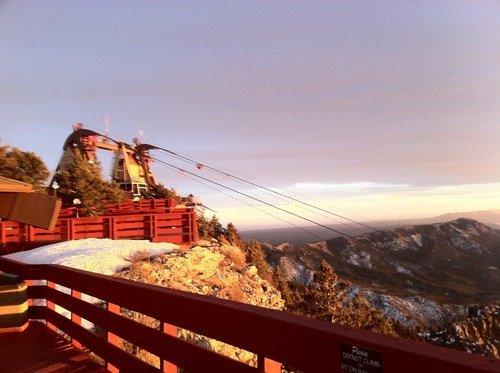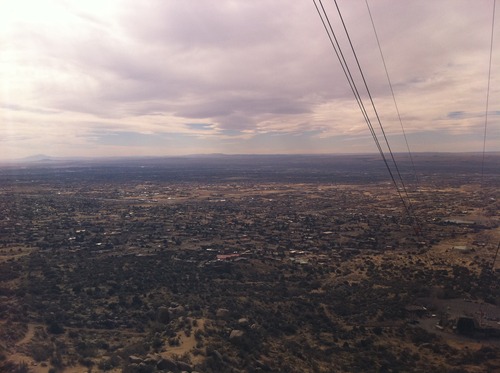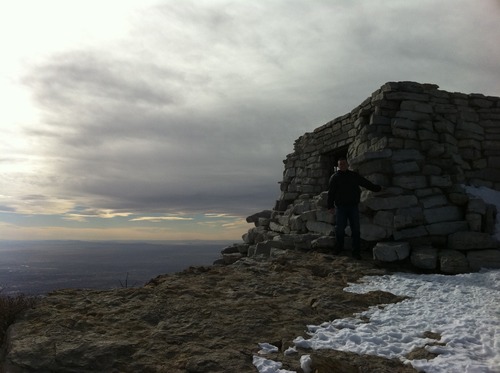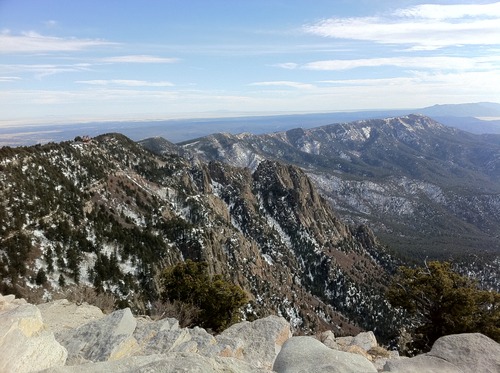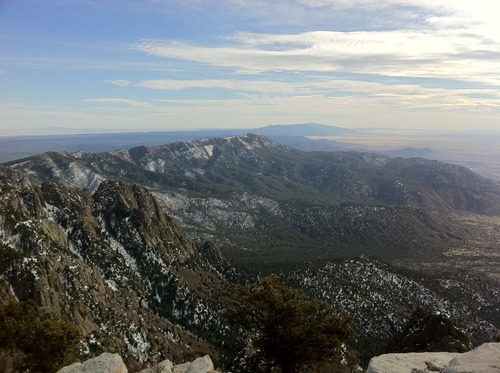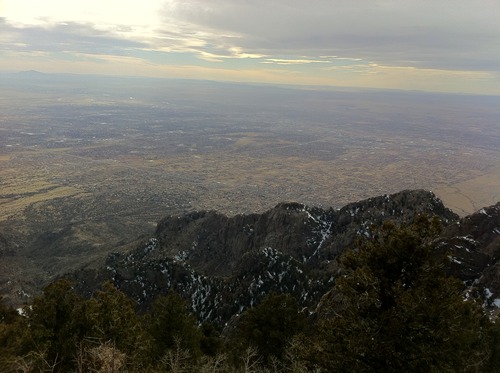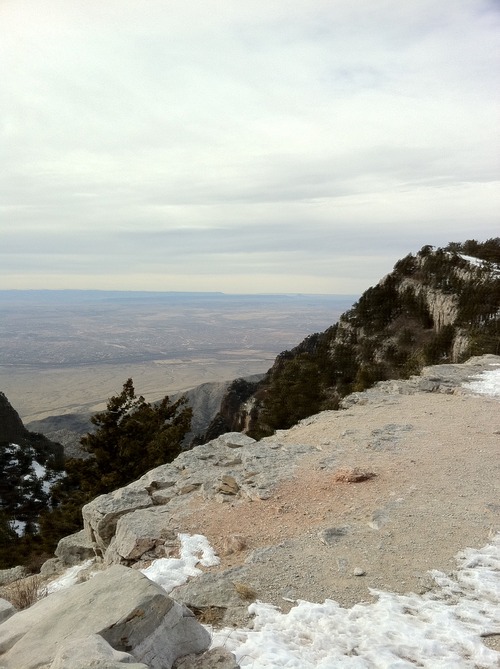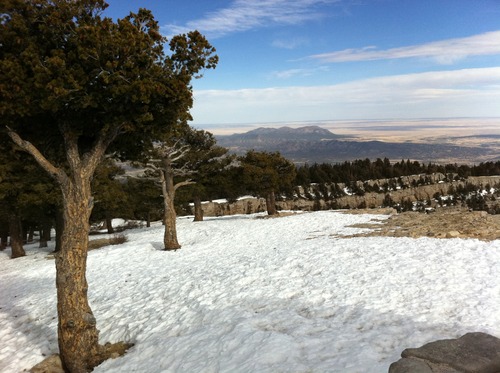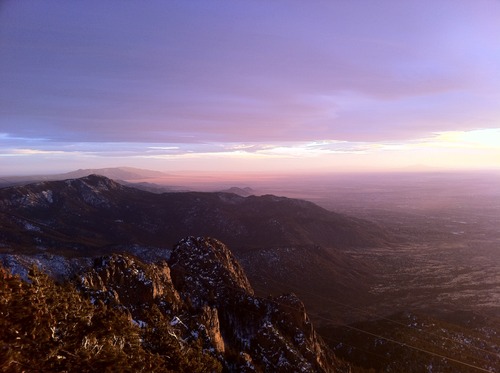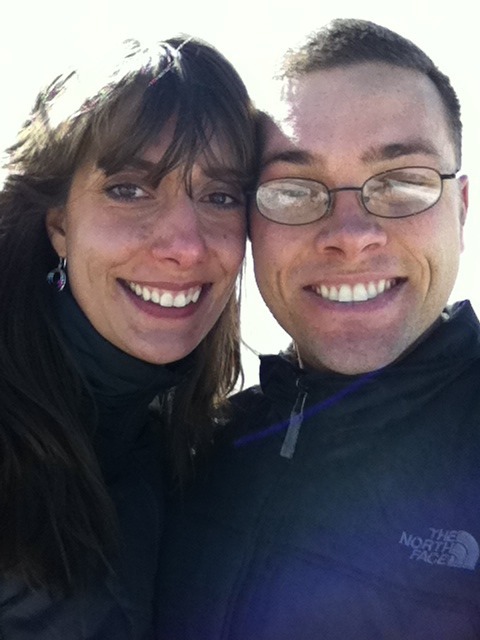 Today Megan and I took an outing to the Sandia Peak Tramway. It's my first time!
We ended up hiking out to an old rock cabin called "Kiwanis Cabin," and the hike was a bit more than we expected. After persevering through snow and some serious wind, the views at the cabin made it all worth it. Got a bite to eat at "High Finance" restaurant, and timed the tram ride back perfectly to catch the sunset.
Got home and discovered that I'd lost my house key! Luckily, I had an old lock picking set my Dad had given me long ago in my glove compartment. With a bit of patience (I'm out of practice) I was able to get the door open. Quite an adventure. Most of all, I love knowing that i actually "did something" today.